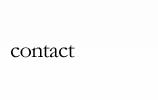 Sylvia Rosa
Michael Gennings
Opera Arias
 
Mozart
 
Der Holle Rache [Queen of the Night]
The Magic Flute
O Zittre Nicht [Queen of the Night]
The Magic Flute
Ach ich fühls
The Magic Flute
Ach Ich Liebte
Die Entführung aus dem Serail
Non mi dir... forse, forse un giorno
Don Giovanni
Al destin, che la minaccia
Aspasia
Marten Aller Arten
Il Seraglio
Come Scoglio
Cosi fan Tutte
 
 
Handel
 
Torna mi vaggaghiar
Alcina
De tempeste
Guilio Caesar
 
 
Arne
 
The soldier tir'd
Artaxerxes
 
 
Bellini
 
Qui la voce sua soave
I Puritani
Son vergin vezzosa
I Puritani
Ah' non credea mirate
La Sonnambula
Come per me sereno
La Sonnambula
Casta Diva (and Cabaletta)
Norma
Oh bella mi ritorno  
 
 
 
Donizetti
 
Quel guardo ii Cavaliere
Don Pasquale
Regnava nel Silenzio
Lucia di Lammermoor
Come innocente giovane
Anna Bolena
Era desso it figlio mio
Lucrezia Borgia
O Luce di quest' anima
Linda di Chamounix
Chacun le sait
La Fille du Regiment
Salut la France
La Fille du Regiment 
Verdi
 
Ah forse lui... sempre libera
La Traviata
Addio del passato
La Traviata
Caro nome
Rigoletto
Ernani involami
Ernani
Tacea la notte
Il Trovatore
Pace mio dio
La Forza del Destino
Merce dilette amiche
I Vespri Siciliana
 
 
Puccini
 
La Canzone di Doretta
La Rondine
Vissi d'arte
Tosca
Quando m'en vo
La Boheme
Un Bel di Vedremo
Madam Butterfly
In quelle truine morbide
Mann Lescaut
O mio babbino caro
Gianni Schicci 
 
 
Wagner
 
Dich theure halle
Tannhäuser
Allmächtge Jungfrau
Tannhäuser 
 
 
Catalani
 
Ebben n'andro lontana
La Wally 
 
 
Dvorak
 
Russalka - Song to the moon 
 
 
 
Cilea
 
Io sono lumille ancella 
 
 
 
Gounod
 
Je veux vivre
Romeo and Juliet
Jewel Song
Faust 
 
 
Rossini
 
Bel raggio lusinghier
Semiramide
Una voce poco fa
The Barber Of Seville
 
 
Meyerbeer
 
The Shadow Song
Dinorah
 
 
Thomas
 
Je suis Titania
Mignon 
 
 
Bizet
 
Je dis que ne rien m'epouvante
Carmen
Habanera
Carmen 
 
 
Bernstein
 
Glitter and be gay
Candide 
 
 
Opera Duets   
 
Mozart
 
La ci darem...
Don Giovanni
Bei Mennen
The Magic Flute
Papageno and Papagena
The Magic Flute
Letter duet
The Marriage of Figaro
May breezes blow lightly (Trio)
Cosi fan Tutte
 
 
Verdi
 
Brindisi
La Traviata
 
 
Gershwin
 
Bess, you is my woman now
Porgy and Bess 
 
 
Others
 
Nessun Dorma
 
La Donne e mobile
 
 
 
Neopolitan Song
 
Con te Partiro - Time To Say Goodbye
 
Nella Fantasia
 
O Sole Mio
 
Santa Lucia
 
Amor ti vieta
 
 
 
Light Opera 
 
Johann Strauss
 
Voices of Spring
 
Klänge der Heimat (Csardas)
Die Fledermaus
Mein Herr Marquis
Die Fledermaus 
 
 
Offenbach
 
The Doll Song
Tales of Hoffman 
 
 
Gilbert and Sullivan
 
Poor wand'ring one
Pirates of Penzance
T' is done. I am a bride
Yeomen of the Guard
A simple sailor, lowly born
H.M.S. Pinafore
Sorry her lot, who loves too well
H.M.S. Pinafore
The sun whose rays
The Mikado
If somebody there chanced to be
Ruddigore 
 
 
Franz Lehar
 
Someday I'll find him
The Czarevitch
On my lips every kiss is like wine
Giuditta
Love live forever
Paganini
Gypsy fiddles playing
Gipsy Love
Vilia
The Merry Widow 
 
 
Arthur Cellier
 
Sail my ships
The Rebel Maid 
 
 
LIGHT OPERA DUETS   
 
Franz Lehar
 
Love unspoken
The Merry Widow
Driving in the Park
The Merry Widow 
 
 
Gilbert and Sullivan
 
Stay, Frederic, stay... oh, here is love
Pirates of Penzance
If we're weak enough to tarry
Iolanthe 
 
 
Johann Strauss
 
Once in a lifetime
Waltzes from Vienna
Trio
Die Fledermaus 
 
 
ORATORIO 
 
Vivaldi
 
Domine dues
Gloria 
 
 
Handel
 
Oh, had I Jubals lyre
Joshua
Let the bright seraphim
Samson
Rejoice greatly
The Messiah
I know that my Redeemer liveth
The Messiah
If God be for us
The Messiah
 
 
Mozart
 
Exultate Jubilate
 
Laudamus Te
Mass in C minor
Et in carnatus est
Mass in C minor
Laudate Dominum
Vesperae Solennes 
 
 
Haydn
 
With Verdure clad
The Creation
On mighty pens
The Creation 
 
 
Rossini
 
Inflammatus et accensus
Stabat Mater 
 
 
Cesar Franck
 
Panis Angelicus  
 
 
 
Gabriel Fauré
 
Pie Jesu
Requiem 
Bach/Gound
 
Ave Maria 
 
 
 
Schubert
 
Ave Maria 
 
 
 
French Song  
 
Gabriel Fauré
 
Sérénade Toscane
 
Aprés un rêve
 
Notre amour
 
Fleur jetée
 
Mandoline 
 
 
 
Claude Debussy
 
Nuit d'etoiles
 
Pierrot
 
Pantomime
 
En sourdaine 
 
 
 
Duparc
 
Chanson triste 
 
 
 
Delibes
 
Les fines de Cadix
 
 
 
Lieder 
 
Richard Strauss
 
Schlechtes wetter
 
Zueignung
 
Die Nacht
 
Stândchen
 
Wie sollten wir geheim sie halten
 
Ruhe mein Seele
 
Cäcilie
 
Schiagende Herzen
 
Kling!
 
Allerseelen
 
Frülingsgedränge 
 
 
 
Schumann
 
Widmung  
 
 
 
Brahms
 
Botschaft 
 
 
 
Verdi
 
La Zingara 
 
 
 
Parlour Songs
 
Vale -- farewell 
Kennedy Russell
I hear you calling me
Marshall
Because
Guy d'Hardelot
A Brown Bird singing
Haydn Wood 
 
 
English Song
 
A blackbird singing 
Michael Head
Birdsong at Eventide
Eric Coates 
Light Operetta
 
Waltz of my heart
Ivor Novello
Shine through my dreams 
Ivor Novello
Glamorous Night
Ivor Novello
Love is my reason for living
Ivor Novello
We'll gather lilacs
Ivor Novello
Jealousy
Gabe
Love is where you find it
'The Kissing Bandit' 
 
 
Musicals
 
I want to be a prima donna 
The Enchantress
Softly as in a morning sunrise
New Moon
One kiss
New Moon
Summertime
Porgy and Bess
If I loved you
Carousel
You'll never walk alone
Carousel
One more kiss
Follies
So in love
Kiss me, Kate
I could have danced all night
My Fair Lady
Out of my dreams
Oklahoma
Can't help lovin' that man of mine
Showboat
Climb every mountain
The Sound of Music
Something wonderful
The King and I
And this is my beloved
Kismet
Can you feel the love tonight
The Lion King
Memory
Cats
As long as he needs me
Oliver
On my own
Les Miserables
I dreamed a dream
Les Miserables
Wishing you were somehow here again
Phantom of the Opera
Think of me
Phantom of the Opera
I feel pretty
West Side Story
Love Changes Everything
Aspects Of Love 
 
 
Musical Duets
 
Phantom of the Opera
Phantom of the Opera
All I ask of you
Phantom of the Opera
One hand, one heart
West Side Story
Somewhere
West Side Story
The spider and the fly (comic duet) 
 
 
 
Popular Songs
 
Barcelona
Queen & Montserrat-Caballe
Diamonds Are Forever 
John Barry & Don Black
Goldfinger 
John Barry, Anthony Newley, Leslie Bricusse
I'll be there
Mariah Carey
The Wind Beneath My Wings
Larry Henley, Jeff Silbar
The Greatest Love Of All
Whitney Houston
All  At Once
Whitney Houston
Didn't we almost have it all
Whitney Houston
 
And many others!...
| | |
| --- | --- |
| Matt Monro | |
| Born Free | |
| From Russia With Love | |
| A Portrait Of My Love | |
| Walk Away | |
| Softly As I Leave | |
| On Days Like These | |
| Gonna Build A Mountain | |
| Around The World I Searched For You | |
| My Kind Of Girl | |
| On A Clear Day | |
| | |
| Frank Sinatra | |
| My Way | |
| Night And Day | |
| New York, New York | |
| Fly Me To The Moon | |
| Come Fly With Me | |
| Begin The Beguine | |
| April In Paris | |
| I've Got You Under My Skin | |
| One For My Baby (And One For The Road) | |
| Witchcraft | |
| Strangers In The Night | |
| Chicago | |
| You Make Me Feel So Young | |
| Luck Be A Lady | |
| (This Is) My Kind of Town | |
| Aint That A Kick In the Head | |
| What A Day This Has Been | |
| Moonriver | |
| The Tender Trap | |
| | |
| Sammy Davis Junior | |
| Something's Gotta Give | |
| That Old Black Magic | |
| | |
| Nat King Cole | |
| Let's Face the Music | |
| Unforgettable | |
| Mona Lisa | |
| A Blossom Fell | |
| When I Fall In Love | |
| Let There Be Love | |
| Smile | |
| Nature Boy | |
| | |
| Musicals | |
| Some Enchanted Evening | (Rogers & Hammerstein) |
| Music of the Night | (Andrew Lloyd Webber) |
| The Phantom of the Opera | (Andrew Lloyd Webber) |
| Younger Than Spring Time | (Lerner & Lowe) |
| On The Street Where You Live | (Lerner & Lowe) |
| I'm Getting Married in the Morning | (Lerner & Lowe) |
| | |
| Opera | |
| Non Piu Andrai | (The Marriage of Figaro) |
| Toreadors Song | (Carmen) |
| Largo Factotum Della Citta | (The Barber of Seville) |
| Bella Siccome Un Angelo | (Don Paquale) |
| Di Provenza Il Mar, Il Suol | (La Traviata) |